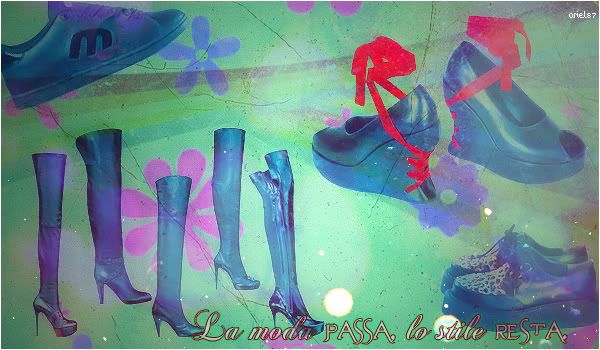 If I were a small shoe; size 6.2
Or a snail even….not a snail, that's too slimy
Perhaps a shoe is better, and I am red
Not red. Red is hot and hot is not what I am today.
I am a size 6.2 florescent turquoise shoe.
My underside is a little scruffy, but that's ok
Because I have been worn.
Not too much, but enough to have residue along the edges of my frame.
Enough to be broken in.
I am a size 6.2 broken in shoe.
I have a peek-toe and high arch
On my turquoise self.
Both of which help me to see a little clearer.
Both have coerced me to stand apart from the multitude
Of red and black and polka dotted,
Much larger sized shoes.
I long to swim, but I was not
Built for that.
Flight would be otherworldly
And I was not built for that either.
Not in the traditional sense. I must
Find a way to Levitate.
I am a size 6.2 florescent turquoise
Peek-toe high heel,
Scruffy bottom shoe.
And I was made to walk. But I shall
Climb. Then levitate.
Specific places will be discerned later.
Destinations
I will see when I arrive.
When I Arrive
As a size 6.2 arched back,
Florescent turquoise, peek-toe, scruffy bottomed, levitating
Shoe.